Want to send your stag on a night to remeber?
It is always exciting when someone says they are going to host a party because it's an opportunity to socialise with people you might not have seen for a while. It is also a great opportunity to just let yourself go for the night with all of your friends surrounded around you. You can get lost under the lights and forget about all of your problems for the night. Canvas is really the best place to come to for a party. With our private hire, you can get a whole space to yourself and no unwanted guests will be able to join your party. You can choose to have the live lounge, cocktail bar or green room for your event.
Whether it is a birthday, stag, hen or a celebration you can have a party with us. Even if you don't have an excuse to have a party you can still have one with us because we believe that you don't need to have an excuse for a party; Sometimes you just feel like getting up and dancing, Canvas won't stop you doing that. If you want to know more about our nightclub party hire, please make sure you get in contact with our team; They will be able to give you all the information you need to know about our service and answer any questions or queries you may have as well.
Live Lounge
We go loud and late every weekend.
The lounge is the perfect space complete with a large, fully stocked bar serving draft beer, cider, cocktails, wines, champagnes and an extensive spirit collection. The room hosts a stage with full touring spec PA, Yamaha M7 desk and professional lighting rig. Four large seated booths ass some intimacy for guests and extra tables, chairs screens and projects are all additional extras if needed. Buffet and canape options are also available.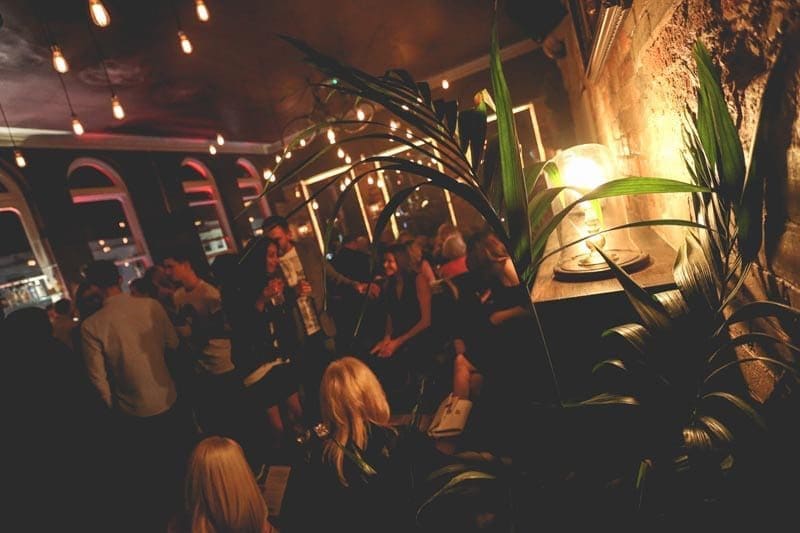 Featuring a spectacular selection of spirits.
Our main cocktail bar is only available to hire during the daytime or on the days we are closed to the public (Monday and Tuesday). At any other time, this bar is open to the public. It has a capacity of approximately 100 people with 45 of that being seated. The bar boasts a mind-blowing array of whiskey, rum and gins along with beautiful champagne, wine and cocktail offerings. The bar can even be opened into the live lounge if you need the extra space.
The Green Room
Shh! This is a secret.
The Green Room is a secret bar and is our latest addition to Canvas. The bar has an array of fantastic gins for you to try and the speakeasy style of the room will give you the feel of a different era. It offers something completely different to the rest of the building. Cocktails, canapes and buffet options are available on top of your hire package.
Want Nightclub Party Hire?
Open Friday and Saturday nights, we go loud and late every weekend.
Located in Bournemouth's Soho Quarter and known as "Bournemouth's award-winning loft bar and live lounge" Canvas is the place to be. Our venue sports a huge emphasis on showcasing high-quality live acts and dynamic DJs. This, mixed with our award-winning bartenders, incredible cocktails and artisan décor, gives us our winning formula.
Get in touch. Canvas is calling.
Please use our contact form below to register your interest in NightClub Party Hire.
Want to see what our customers think about our nightclub? Visit our Google Reviews page to find out.
Best venue to open in Bournemouth in years. Love the atmosphere , food and music. The coolest decor . It's like being in a New York loft apartment . It's the sort of place that you like to spend time in because it envelops you and makes you feel good, you don't want to leave!! Love it
Absolutely loved this stylish, sophisticated new loft bar. The decor was chic and sexy, with great music and buzzing atmosphere!