A private space for you and the people you want at your event, what's not to like?
It is hard to find spaces that offer complete privacy for your event and those that don't come cheap. With Canvas we will give you a very competitive price for hiring a room out in our club. You will receive the best service that you could possibly imagine and our team will ensure you are catered to throughout your time with us. A night in Canvas is an experience to be had especially when you are our VIPs. Why not check out our private hire options from a small birthday party to a significant strong corporate function? With buffet, canape and drinks packages to suit, we can take the hassle out of your event with our venue hire in Bournemouth
Packages Are Available with Your Hire Depending on Your Event
Join Us For A Night To Remember
How Can Your Night Be Great with Us?
At Canvas we will make sure everything is in order for your event so that you really don't have to worry about anything.
We also have a huge emphasis on high-quality music, matched with award-winning bartenders, incredible cocktails and artisan décor, we know Canvas has the winning formula. We also have events that are going on every weekend so you could hire out one of our rooms that isn't the main ones to be able to have your own space but able to come out and party with everyone else if and when you want to. Check out what upcoming events we have on our event page.
There are three rooms you can hire out with us.
First of all, is our green room, this is one of the newest additions to Canvas and is named our Secret bar that isn't so secret. The bar boasts an amazing range of gins with over 50 different ones for you to try. The speakeasy-style of the bar offers something totally different to the rest of the building. There are a lot of different packages available with this room to suit your event/party.
Then you have our cocktail bar which is available to hire during the daytime or on the days we are closed to the public. At all other times, this room is open to the public. The capacity of this room is approximately 100 with 45 being seated. The bar boasts a mind-blowing array of whisky, rum and gins along with beautiful champagne, wine and cocktail offerings. It can even be opened up to the live lounge if you require more space for your event.
Last but not least you have the live lounge, this is the perfect party space complete with a large, fully stocked bar serving draft beer and cider, cocktails, wines, champagnes and an extensive spirit collection. The room will be able to accommodate whatever needs you have and your party will be able to enjoy themselves.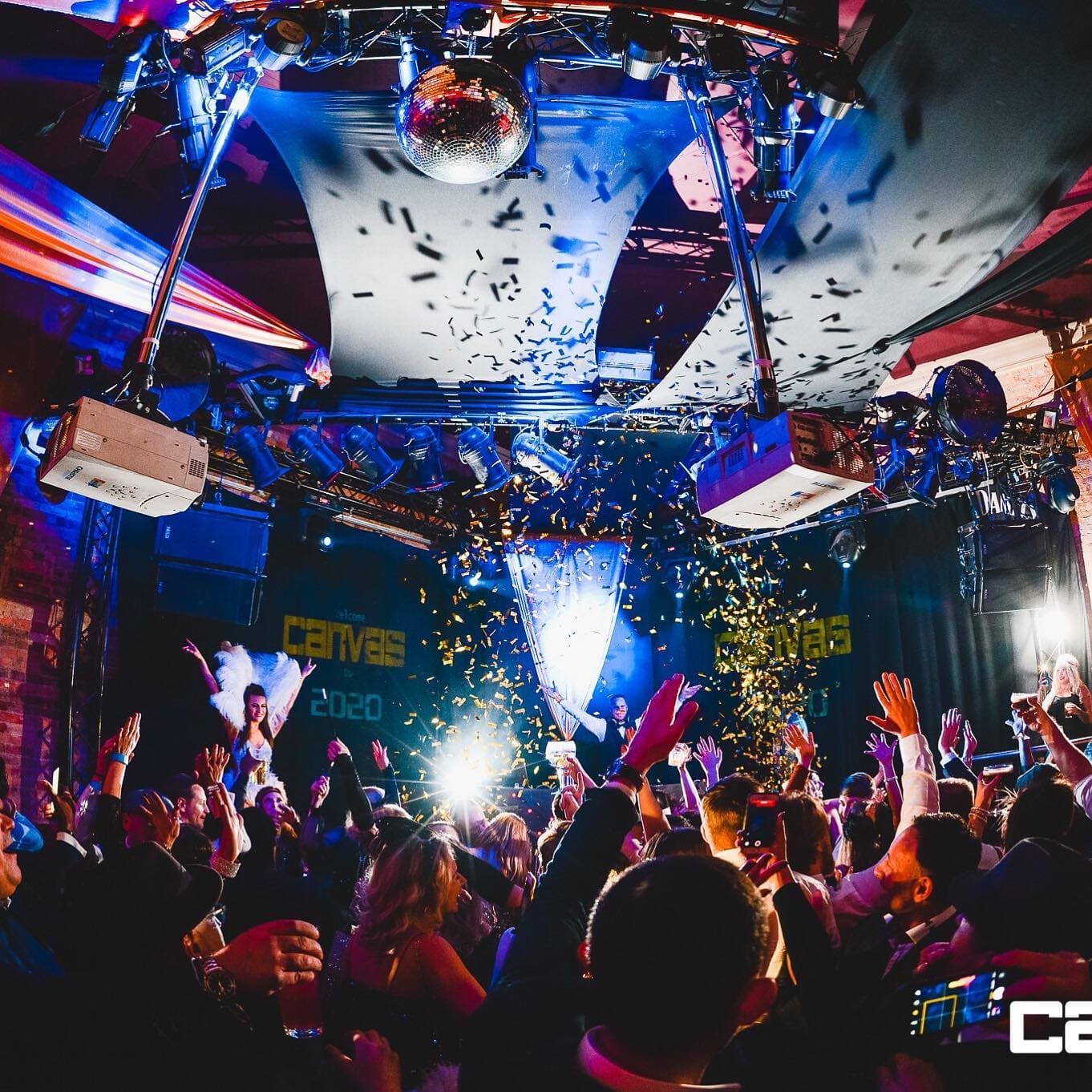 Open Friday and Saturday nights, we go loud and late every weekend.
Located in Bournemouth's Soho Quarter and known as "Bournemouth's award-winning loft bar and live lounge" Canvas is the place to be. Our venue sports a huge emphasis on showcasing high-quality live acts and dynamic DJs. This, mixed with our award-winning bartenders, incredible cocktails and artisan décor, gives us our winning formula. Please use our contact form below if you want to book stag parties in Bournemouth.
Get in touch. Canvas is calling.
Best venue to open in Bournemouth in years. Love the atmosphere , food and music. The coolest decor . It's like being in a New York loft apartment . It's the sort of place that you like to spend time in because it envelops you and makes you feel good, you don't want to leave!! Love it
Absolutely loved this stylish, sophisticated new loft bar. The decor was chic and sexy, with great music and buzzing atmosphere!